"IT WOULD BE DIFFICULT TO OVERESTIMATE THE INFLUENCE"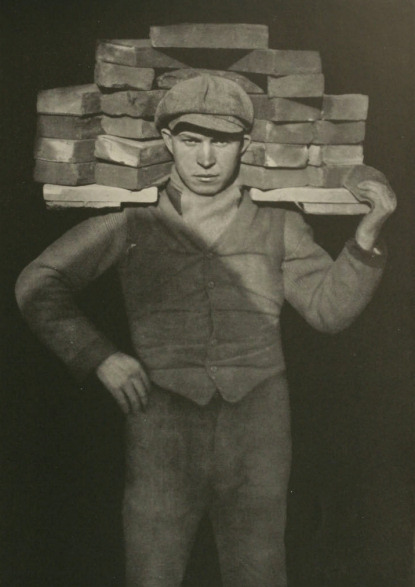 SANDER, AUGUST.
Antlitz der Zeit: 60 Fotos Deutscher Menschen [Face of Our Time]
"One of the great documentary works of all times... it would be difficult to overestimate the influence of this work on later photography, documentary, and otherwise." -Roth, 101 Books

FIRST EDITION of Sander's classic, one of the most influential photobooks of the early twentieth-century.

August Sander "was part of a coterie of photographers who established the photographic book as an aesthetically and commercially viable art form in the 1920s. Though Sander had published one such book in 1924, Unsere Heimat, Hannover, it was the 1929 publication of Antlitz der Zeit (The Face of Our Time) that propelled him into enduring fame" (Warren, Encyclopedia of Twentieth-Century Photography).

"Many of his classic images are included in this seminal photobook, and the essential qualities of Sander's vision can be seen. He took typical examples of professions, trades and social classes in Weimar Germany, and photographed them in their familiar environments in order to build up, piece by piece, a dispassionate image of the 'face' of society… One of his work's miracles is how, despite his nominal objectivity, his political view shines through… His work is not neutral. It is not just penetrating, but was seen as positively dangerous, a little too acute in its analysis of society and class, by those with certain vested interests. This is made clear by the fact that when the Nazis came to power in Germany in 1933, publisher's copies of Antlitz der Zeit were seized, the plates destroyed, and the negatives confiscated by Hitler's Ministry of Culture" (The Photobook, I.124). Roth 52.

Munich: Transmare Verlag/Kurt Wolff Verlag, (1929). Quarto, original yellow cloth. A hint of soiling to cloth; repaired closed tear to margin of plate 44 (approx. 1.5 inch long) . Without scarce dust jacket and slipcase (as usual). A lovely copy. $5600.