WITH 45 LARGE MODIGLIANI PLATES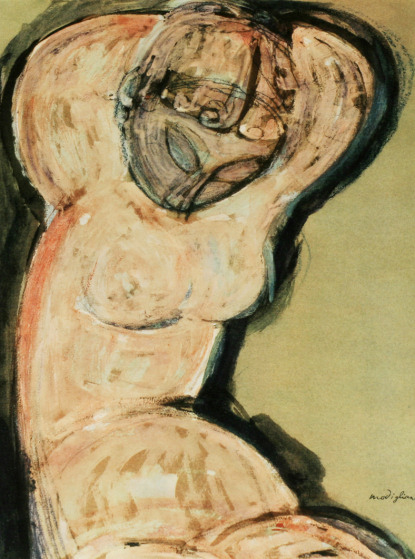 (MODIGLIANI, AMADEO).
Forty-five Drawings
LIMITED EDITION, ONE OF ONLY 250 COPIES printed for the Grove Press (with text in English), out of a total edition of 1000. An extensive collection of reproductions of Modigliani's work in various media. With 45 large matted plates.

New York: Grove Press, 1959. Large folio, plates loose as issued. Original cloth drop back box. Some wear to box, internally excellent condition. $2100.